THE WIND IN THE WILLOWS was Kenneth Grahame's last work, published in 1908, and also his best known. Although Grahame retired from the Band of England that year, the story was undoubtedly inspired by his own childhood on a different bank - that of the River Thames in rural Berkshire, and the nearby Quarry Wood. The character of Mr Toad was however based on Grahame's son Alistair, known in the family as "Mouse".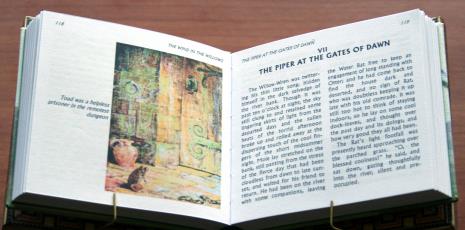 The book is printed in a readable 6-point Flareserif typeface, and illustrated with ten colored paintings by Paul Bransom. It is bound in bookcloth printed with a photograph of the actual wind in the willows at Plum Park, the Texas estate that is home to Plum Park Press.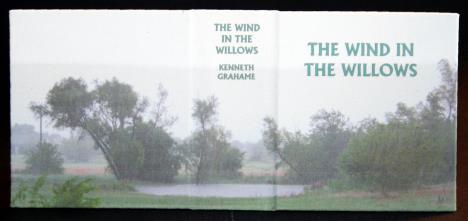 The Plum Park Press miniature edition of Grahame's THE WIND IN THE WILLOWS consists of 20 copies, each 76 x 76 x 18 mm (3 x 3 x 13/16 inches). The price is $45, plus $5 for shipping and handling.