When Ellye Howell Glover wrote her book HOW THE PIANO CAME TO BE in 1913 it was an instant success. And now it is available in miniature. Furthermore, the miniature version is bound to look like a piano - complete with a keyboard projecting from the extra-thick back cover. The book is bound along the top edge, so the keyboard is always towards you. To further the illusion, the book is bound in glossy black bookcloth.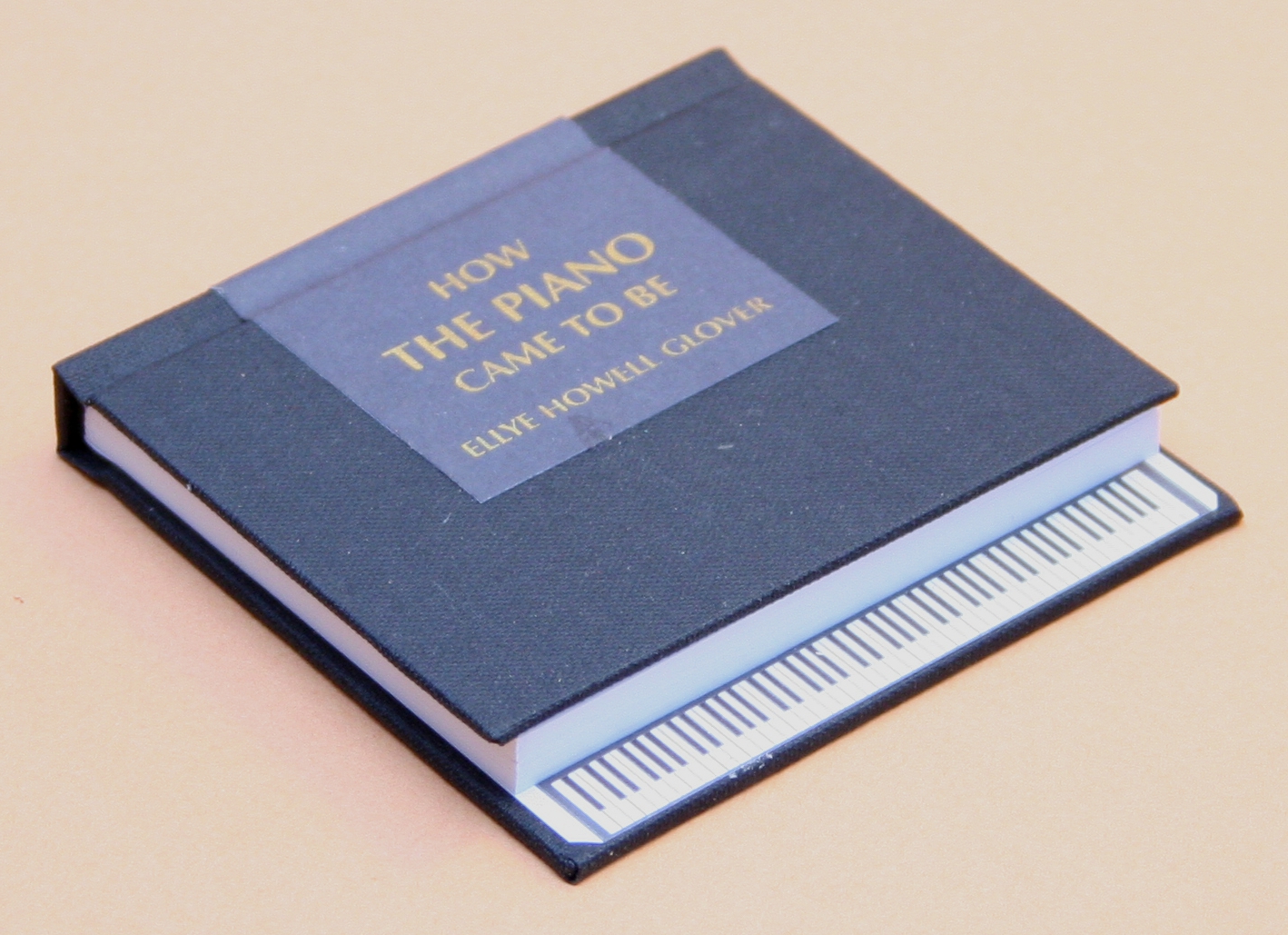 The fourteen illustrations from the original edition show fine examples of harpischords, spinets, clavichords, and various pianos.

The book consists of 84 pages printed on thick, smooth paper. It has overall dimensions of 76 x 75 x10 mm (3 x 3 x 3/8 inches), including the projecting keyboard. The front endpaper shows a page of music from a Chopin Nocturne, while the back endpaper continues the projecting keyboard to show the top of the grand piano it belongs to.

The Plum Park Press miniature edition of How the Piano Came to Be consists of 20 copies. The price is $40 plus $5 for shipping and handling.